When you stay at the Old Town Chambers it means not only are you staying in the heart of Edinburgh's historic old town, which is great for sightseeing, but you are also in the heart of the city's booming food and drink scene. So to help you on your way Edinburgh experts TLE have kindly picked out a few of their personal favourite recommendations for food in this area of the city.
The Devils Advocate
The Devil's Advocate is a bar come kitchen housed in an old water pump station on Advocates Close next to the Old town Chambers. The menu is seasonal and local and changes frequently. Pair up a main course with a glass of wine or whisky from the extensive range and you are all set for a cosy evening. All guests at the Old Town Chambers and Merchiston Residence receive a special offer if they collect a card from the concierge.
Address: 9 Advocate's Close, Edinburgh EH1 1ND Web: devilsadvocateedinburgh.co.uk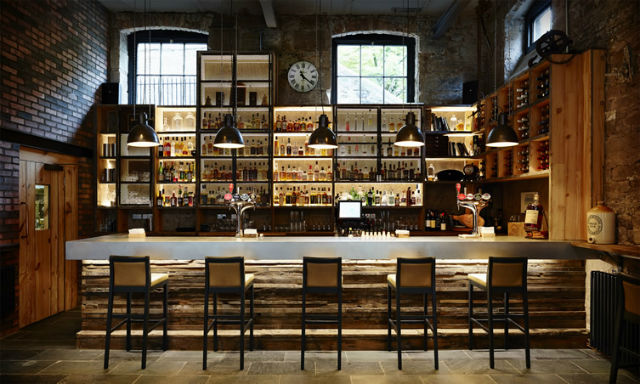 The Tower
Sitting at the top of the Museum of Scotland, this restaurant overlooks the roof tops of Edinburgh's buildings and has a perfect view of the south side of the castle. Ideal for both lunch and dinner, but with an £18.95 lunch deal it's great value for money and a view to beat all views in the city.
Address: National Museum Of Scotland, Chambers Street, Edinburgh EH1 1JF Web: www.tower-restaurant.com/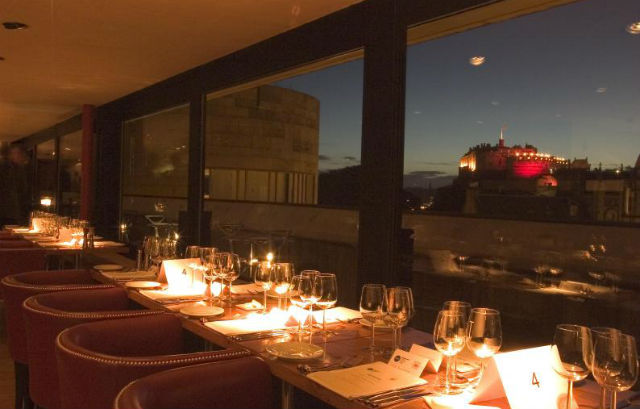 Ting Thai Caravan
Thai food is big in Edinburgh, and one restaurant that takes the crown is Ting Thai Caravan. We love the atmosphere in this restaurant, the industrial interiors and quirky menu. Great for lunch and dinner and reasonably priced too.
Address: Teviot Place, Edinburgh, City of Edinburgh EH1 2RA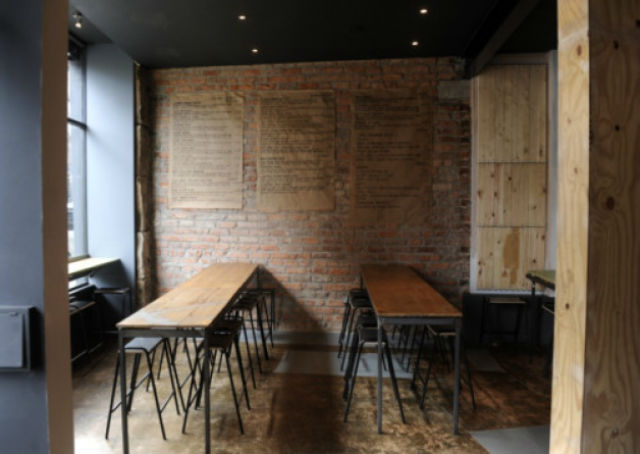 Angels With Bagpipes
Directly in front of the Old Town Chambers on the Royal Mile is Angels with Bagpipes which is named after the small statue at St Giles Cathedral of an angel. They have a seasonal lunch set menu which is £14.95 for two courses, great atmosphere and top notch food. All guests at the Old Town Chambers and Merchiston Residence receive a special offer if they collect a card from the concierge.
Address: 343 High Street, Royal Mile, Edinburgh EH1 1PW  Web: www.angelswithbagpipes.co.uk/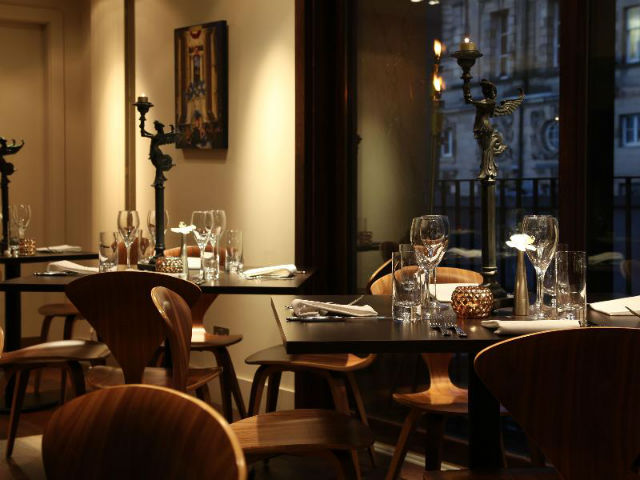 Blackfriars
A personal TLE favourite for both drink and food. Minimalist interiors and a produce lead menu make this a great place to spend an evening or afternoon. With a full a la carte menu as well as a set lunch menu of £14.50 for two courses we highly recommend this hidden gem.
Address: 57-61 Blackfriars Street, Edinburgh EH1 1NB Web: www.blackfriarsedinburgh.co.uk/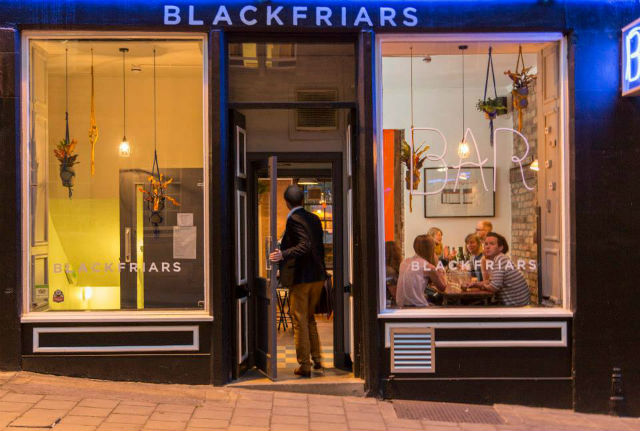 Timberyard
Another hidden gem in the city, Timberyard is a family run restaurant, focusing on sustainability and the environment, with ingredients supplied by small, local, artisan growers, breeders, producers, suppliers & foragers. The lunch menu is split up into different plate sizes with small bites starting at £4. Again very busy so worth booking in advance.
Address: 10 Lady Lawson St, Edinburgh, Midlothain EH3 9DS Web: www.timberyard.co/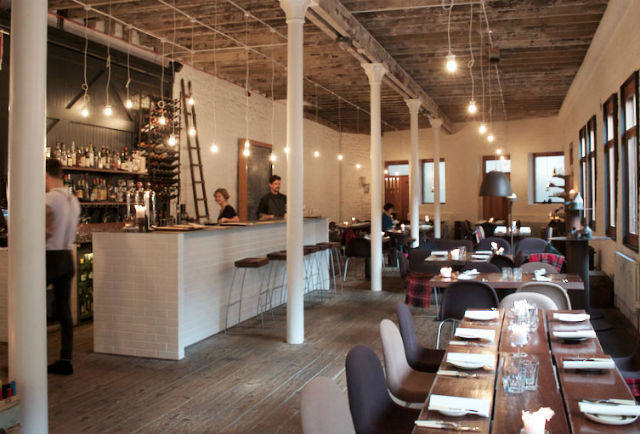 The Outsider
Another personal favourite of ours and very close to the Old Town Chambers too. This French run restaurant takes dishes from all over the world and has created a winning formula menu. With lunch dishes all under £8 and evening mains anything from £14 – £20 the Outsider is normally packed out so book well in advance!
Address: George IV Bridge, Edinburgh, Midlothian EH1 1EE Web: www.theoutsiderrestaurant.com/